WESTCARE CALIFORNIA
For over 45 years, WestCare California has been providing an opportunity for individuals to lead fuller, richer lives. Our team of multi-cultural, experienced and credentialed staff is dedicated to providing the best care to everyone who enters our doors. Our goal is to Uplift the Human Spirit by providing the skills and support necessary for individuals to achieve their dreams and transform their lives.
Dedicated to working in partnership with the communities and agencies we serve, our philosophy is to empower everyone who comes into contact with us to engage in a process of healing, growth and change that will benefit them, their families, their coworkers and their communities.
WestCare provides a wide spectrum of health and human services in both residential and outpatient environments. Our Service Domains include:
Mental Health & Wellness: WestCare strives to provide mental health/co-occurring services and wellness planning to the clients we serve. Programs include but are not limited to: Crisis Psychiatric Response Services (CPRS) whom provides afterhours mental health assessments for involuntary treatment to residents of Madera County, The Living Room who is dedicated to the well-being of persons infected, affected or at risk of HIV/AIDS, Behavioral Education And Treatment (BEAT) who aims to lessen the link between addiction and the contraction of HIV/AIDS through substance abuse treatment and supportive services and Supportive Overnight Stay (SOS), whom provides clients who present at area Emergency Departments for mental health crisis but don't meet criteria for an involuntary hold a safe place to stay overnight while linking them to mental health treatment and follow-up case management, groups and supportive services through the SOS Specialty Mental Health Clinic for up to 180 days if on active placement.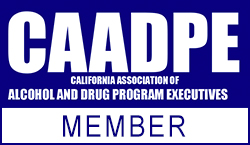 Treatment & Rehabilitation: WestCare California is dedicated to changing the lives of individuals in need of substance abuse or co-occurring treatment. Through our adult residential and outpatient services in both Fresno and Bakersfield, as well as our Adolescent Services outpatient programs in Hanford and Corcoran, we are able to provide individual and group counseling, education classes, relapse prevention, job assistance and family support services. An additional residential program is available to men residing in Contra Costa County by way of our Richmond Health and Wellness Center. Short term mental health counseling is available to participants in our Fresno adult residential and outpatient substance use treatment programs as needed. We also offer recovery residences for men and women in Fresno who lack a safe or substance-free environment to reside in within the community and/or who are at risk of becoming homeless. For those in need of detox, our MLK Residential program in Fresno and Richmond Health and Wellness Center in Richmond, each offer their own withdrawal management services.
Veteran's Services: WestCare California's San Joaquin Valley Veterans (SJVV) program treats veterans with both honor and dignity and empowers them to change their lives one simple step at a time. With transitional living facilities for men and women with or without children and drop-in locations in Fresno, Hanford, Merced and Stockton offering case management, housing services, advocacy, job assistance, supportive services and referrals—SJVV makes it their mission to give back to those who have already given so much.
Criminal Justice: WestCare California operates numerous criminal justice programs such as the Specialized Treatment for Optimized Programming (STOP) for the California Department of Corrections and Rehabilitation (CDCR) in Program Areas 1 and 3. This program provides case management services for parolees with a substance use disorder through placement and referral to community treatment services. Our Day Reporting Center (DRC) program aims to prevent recidivism among parolees and serves as a drop-in location to attend groups, job search, gain vocational experience through our road crew partnership with California Department of Transportation (Caltrans) and receive referrals and assistance with obtaining their GED. In Stockton and San Diego, we are proud to offer our Custody to Community Transitional Reentry Programs (CCTRP) for female offenders with up to two years left on their sentence, who are able to finish their term while living at one the two respective facilities within the community as they work to lay the foundation for self-sustainability following their incarceration. We believe people are capable of change and seek to motivate and Uplift the Human Spirit in every person we touch.
Housing Opportunities: WestCare California focuses on providing critical and quality services to assist individuals and/or families to quickly regain stability in permanent housing after experiencing a housing crisis or homelessness. Programs such as Project Unite, Home Sweet Home, Anthem Outreach/Assessment and Project LiftOFF provide housing and address the multiple needs of homeless adults and their children. Our Homeless Disability Advocacy Program (HDAP) works with disabled individuals who are experiencing homelessness to apply and obtain disability benefits as well as supportive housing. Support services are provided by the Day 1 Families Fund, Home Safe, Warm Handoff and Opening Doors to Housing and Wellness programs to link individuals at risk of or experiencing homelessness. Through the use of the Coordinated Entry System (CES), our staff track information for our individuals served and use it as a road map for placement into permanent supportive housing by our Rapid Solutions (Diversion), Navigation, HUD CES and ESG Map grants. WestCare uses the Housing First Model which has proven that homeless and at-risk individuals are more responsive to interventions and social services support after they are housed, rather than as a precondition of housing.
Education & Prevention: WestCare California utilizes a variety of community, grassroots and innovative outreach efforts to increase community education on a variety of health, recovery and social issues. Our goal is to provide education to the communities we serve in order to empower them to prevent alcohol and drug use, reduce harmful behaviors and learn more about preventable health concerns. Our experts in their field are also available for public presentations or as part of our Speaker's Bureau.
---
Social Media Pages:
WestCare California Facebook Page
WestCare California Instagram
WestCare California Twitter Page
Video Streaming Page:
WestCare California YouTube Page
Monthly Newsletter:
2023
April 2023
March 2023
February 2023
January 2023
2022
December 2022
November 2022
October 2022
September 2022
August 2022
July 2022
June 2022
May 2022
April 2022
March 2022
February 2022
January 2022
2021
December 2021
November 2021
October 2021
September 2021
August 2021
July 2021
June 2021
May 2021
April 2021
March 2021
February 2021
January 2021
2020
December 2020
November 2020
October 2020
September 2020
August 2020
July 2020
June 2020
May 2020
April 2020
March 2020
February 2020
January 2020
2019
December 2019
November 2019
October 2019
September 2019
August 2019
July 2019
June 2019
May 2019
April 2019
March 2019
February 2019
January 2019
Special Policy Documents: